China Mammal Watching tours
We recently created a new website especially on China mammal watching tours as follow:
With Swiss movements, perfect uk breitling fake watches are worth having online!

For cheap watches, you can think about high quality cheap swiss replica watches canada online shop.



The best two areas for mammal watching in China:
1,Sichuan,the central of China;
2,Qinghai/Tibet Plateau.

For Sichuan,althrough here is the main habitat of Giant Panda,according to the latest field investigation in 2016, there are about 1864 Giant Pandas in wild and 70% are distributed in Sichuan. But if want view the pandas in wild is almost impossible.But still worth to try if you are coming during mid March to mid April when the males are in rut they may walk around to look for females or even fight their rivals.We saw the Giant Panda in wild two times in this period at Labahe and Tangjiahe (photo as below by Tang Jun at Labahe)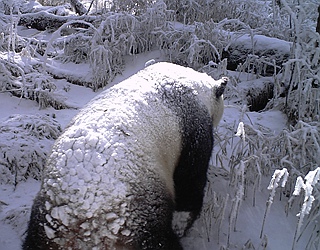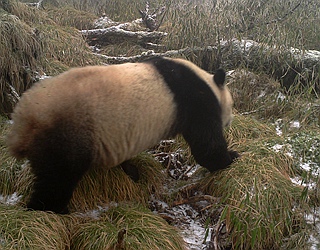 (Camera track by Mr. Donglei)

Except the Giant Panda,Sichuan no doubt still a good place to go to look for:
(all photos below by Tang Jun during the trips)

Red Panda



Golden Snub-nosed Monkey



Pallas's Cat



Chinese Mountain Cat



Leopard Cat



Snow Leopard by DongLei



Ferret Badger



Hog Badger



Grey Wolf



Tibetan Fox



Grey Wolf at Ruoergai,Sichuan


Tufted Deer Chinese Serow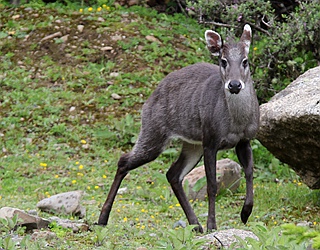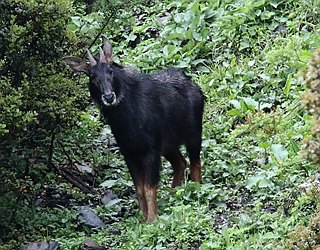 Steppe Polecat Golden Takin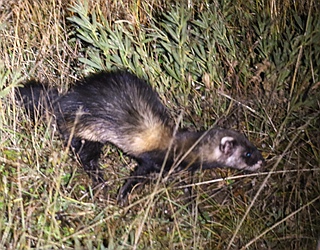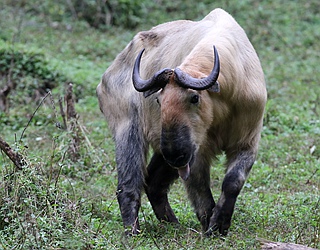 Chinese Goral Sambar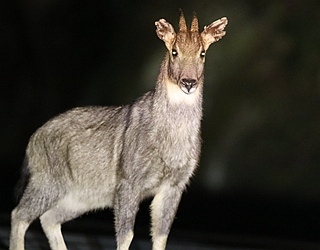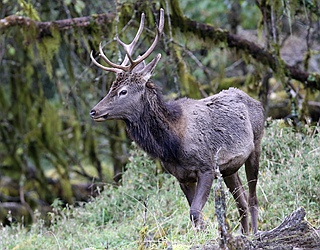 Forest Musk Deer Asian Black Bear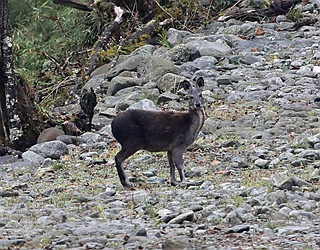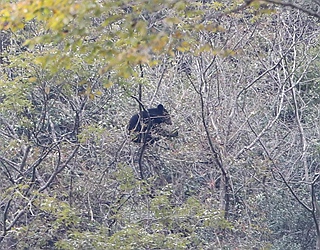 Golden Snub-nosed Monkey Malayan Porcupine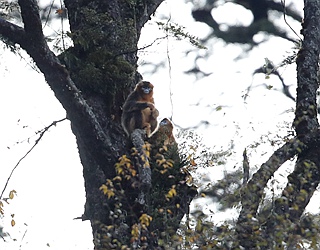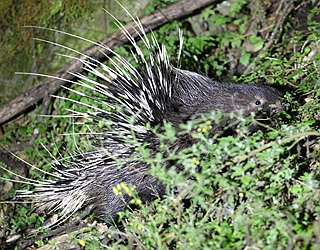 TIbetan Macaque Mountain Weasel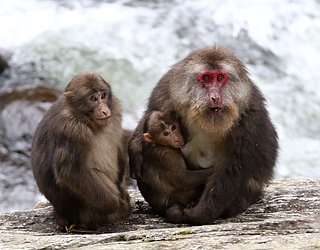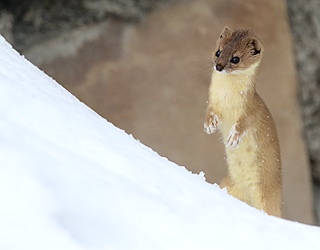 Leopard Cat Rhesus Macaque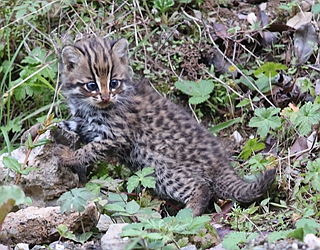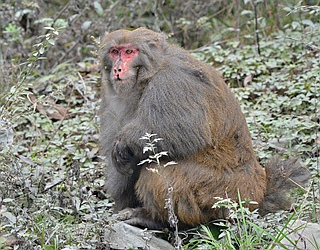 Blue Sheep Reeves' Muntjac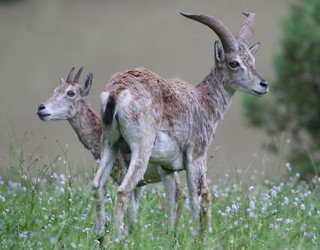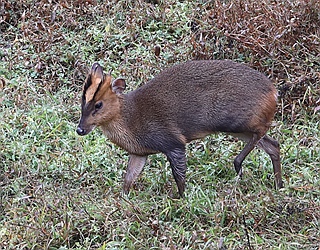 Perny's Long-nosed Squirrel Gansu Pika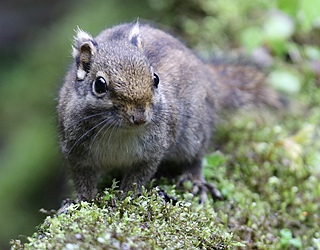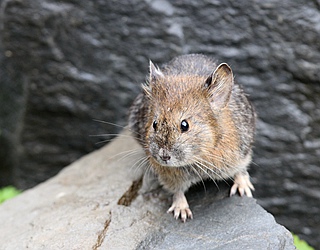 Grey Wolf Glover's Pika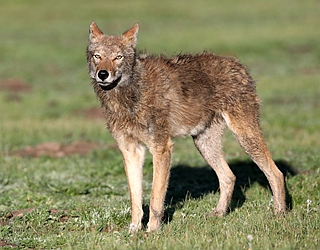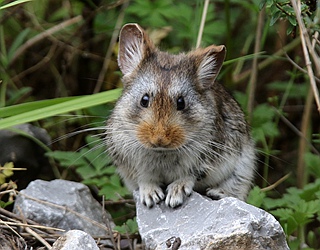 Masked Palm Civet Wooly Hare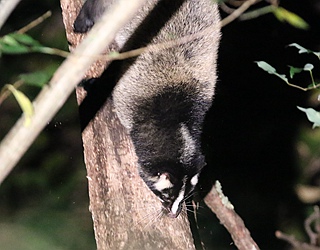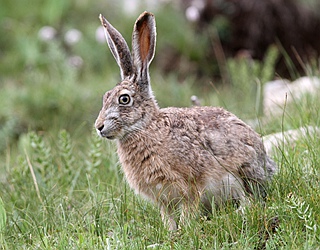 Himalayan Marmot Tibetan Fox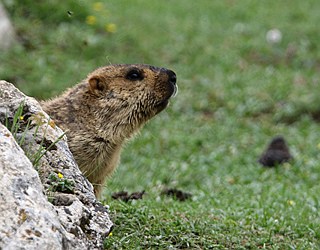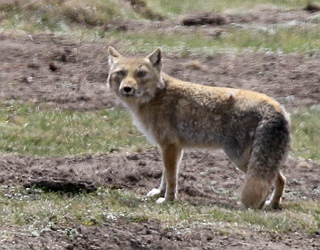 Each March/April or later Oct./Dec. are the perfect time for Sichuan mammal watching.
Itinerary can be suggested as follow:
Day 1 arrival at Chengdu (direct or via Beijing & Shanghai & Hong Kong), then 3 hours drive to Labahe NR and stay inside park
Day 2-3 Labahe NNR for Takin,Red Panda,Sambar,Hog Budger,Rhesus Macaque,Tibetan Macaque,Red and White & Complex-toothed Flying Squirrel
Day 4 last mammalwatching at Labahe then drive to Wolong
Day 5 One day at Wolong(day watching and night drive) , the Main Giant Panda habitate of Sichuan:Red Panda,Tarkin,Chinese Serow, Chinese Goral,Blue Sheep,Leopard Cat,Sambar,Tufted Deer,Mountain Weasel,Glover's Pika,Himalyan Marmot
Day 6 long drive up to Tibet high plateau and stay at Hongyuan (130km before Ruoergai) for overnight
Day 7-10 Ruoergai area:Pallas's Cat, Chinese Mountain Cat,Asian Budger,Chinese Serow, Red & Roe & Sika Deer,Siberian Weasel,Yellow-throated Marten,Marbled Polecat, Wolf,Tibetan & Red Fox,Boar,Woolly Hare,Gansu & Plateau Pika,Tibetan Gazzle,Himalayan Marmot.
Day 11 drive to Tangjiahe NNR
Day 12-13 Tangjiahe NR:Golden Snub-nosed Monkey,Ferret & Hog Budger,Malayan Porcupine,Tarkin,Chinese Serow, Chinese Goral,Leopard Cat,Asian Black Bear,Tufted Deer,Reeve's Muntjac,Yellow-throated Marten,Masked Palm Civet,Boar,Swinhoe's Striped & Pere David's Rock & Perny's Long-nosed Squirrel,Complex-toothed Flying Squirrel.
Day 14 drive back to Chengdu
Day 15 international departure
2017 winter Sichuan mammal watching during 21 Oct to 11 Nov 2017.
2018 Winter Sichuan Mammal watching tour 13-27 Oct by TN Report
2019 Spring Sichuan Mammal watching tour 14-28 April by TN report
2019 Winter Pallas's Cat at Ruoergai,Sichuan,China
2020 May/June China Bird Tour team great recce trip to some very remote area of Sichuan and Tibet Plateau for some quality birds and mammals,especially got the Sillem's Rosefinch,Snow Leopard,Lynx,Pallas's Cat,Brwon Bear,Argali,Wild Yak,Tibetan Antelope etc. (click for details)




Another route at Qinghai & Tibet Plateau for mammal watching:
Day 1 fly into Xining via Chengdu,Beijing or Shanghai
Day 2-3 Drive to Kor Kor Nor Lake for Goitered Gazelle and several kind of Pikas,stay at Heimahe
Day 4-5 drive to Er La Shan pass for Pallas's Cat,Tibetan Fox,Wolf,stay at Wenquan
Day 6-7 Drive to Maduo for Lynx,Tibetan Ass,Foxes and Wolf
Day 8 drive to Yushu after last mammals looking at Maduo
Day 9 Drive to Angshai Valley and home stay at local community,start looking for Snow Leopard in the afternoon
Day 10-12 Around Angshai mainly for Snow Leopard
Day 13 Drive back to Yushu and carry on to Qumalai to stay
Day 14 Drive to Budongquan and look for mammals en route include: Tibetan Antelope
Day 15 one full day inside Wild Yak Valley, stay at Budongquan
Day 16 one more day inside Wild Yak Valley for Pallas's Cat,Wild Yak,Argali, then carry on to Golmud
Day 17 fly back to Xining where fly to Beijing or Chengdu to connect the international flight


Or focus on Snow Leopard:
Day 1 Fly into Yushu via Chengdu or Xining
Day 2-5 drive to Angshai to stay with local community to look for Snow Leopard and other mammals/birds
Day 6 last morning try at Angshai then transfer back to Yushu city
Day 7 Fly from Yushu to Xining or Chengdu where connect the international flight
(this one week Snow Leopard tour can be as a pre-tour of regular Sichuan birding tour)

Please note: Snow Leopard area will be yearly closed from middle of May to early July.