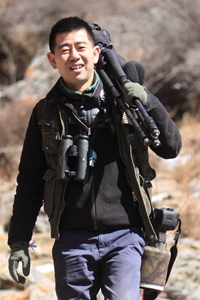 Mr. Tang Jun
The owner of the company and the vice chairman of Chengdu Birdwahcing Society(CDBS).
He has been guiding birding tours in China since 1999, and is a very experienced Leader throughout the country. He has a particular interest in Pheasants, Parrotbills and Laughingthrushes, and is also a keen bird photographer, many of his images appearing in Chinese biology handbooks and magazines.

He is the main photograph author of "A Field Guide to the Birds of Qinghai & Tibet Plateau" published by China National Geography.

His latest book(2017) is about the thirteen Pheasant species at Balangshan, Wolong Nature Reserve,one of the key sites of Sichuan birding.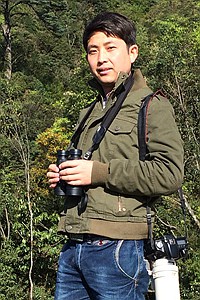 Mr. An Kaixiang (Steven An)
Steven based at Nanchang city near Poyang Lake where is the most important site for the cranes spend the winter.Steven is running his own tourism business at SE China and is not only the local agent for China Bird Tour SE China birding tours but also the full time bird guide at SE China and Sichuan,Qinghai as well since 2012.
Steven's fluently English speaking,skills on birds identify,ability on logistics management,has earned a lot of good feedback from clients for China Bird Tour.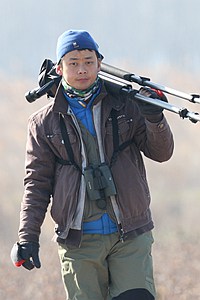 Dr. Zhu Lei (Robbi Zhu) Freelance Ornithologist
In 2005, Zhu Lei went to West China Normal Univertity for his Master Degree in Zoology, when he started birding with guirdance and after got master degree, Zhu Lei moved to Beijing continue his study in biological science at Institute of Zoology, Chinese Academy of Science. His career is as a professional nature tour leader. In this way, he could share his love and knowledge of China's fantastic nature beauties with people in China and around the world. So far, Zhu Lei has published some 20 papers or publication on birds and mammals in China, also contributed articles on birding, birds conservation etc. to web media and magazine in China.
He joined China Bird Tour as full time leader/bird guide since 2014.
Mr. Wu Jiawei (Jay Wu)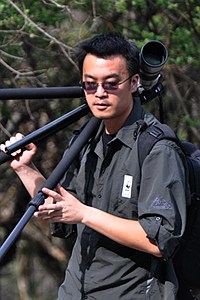 He is an engineer of forestry who has more than 12 years birdwatching experience as well as vice- chairman of Chengdu Bird Watching Society (CDBWS). With English name Jay Wu, he carried out eco-tourism activities as guide and expert in Sichuan, Yunnan and Gansu provinces, nature reserves especially. Now he lives in Chengdu with his nearly 10 years of bird tour guiding & rich experience on nature conservation projects planning.
Swiss cheap uk rolex replica watches are featured with the best quality for men and women.

You can find aaa uk fake watches wholesale on this site shop.
He joined China Bird Tour as full time leader/bird guide since 2014.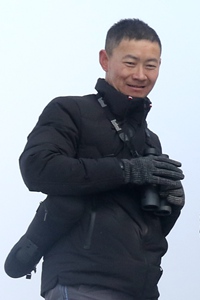 Mr. He Shuanshan (Ivan He)
Ivan was born at Fuzhu County of Qinghai province and now living at Xining city with his wife and young boy.
His experience on tourism was from 2005 as local English speaking culture & trekking guide.From 2011/2013 he was the local guide for Birdquest Tibet tours and in recent years,he has been quite ofetn travelling within Qinghai/Tibet plateau and guided several birding tours in Sichuan province as well.He has his own business in Qinghai and now working with China Bird Tour since 2014 as full time local guide at Qinghai & Sichuan tours.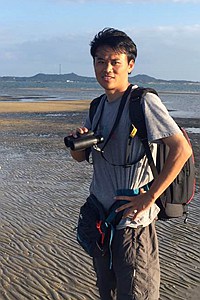 Mr. Yang Xiaonong (Parus Yang)
Wildlife Artist & Professional Guide Freelance Ornithologlist
Yang has been fancinated by the Mother Nature for a long time. After got his Master Degree of Zoology, he chose to became a professional bird guide, and dedicated himself to still infancy Chinese ecotourism. When he was still a postgraduate student, he complished a one and half a month march which covered near 3000 km mostly on foot from Ya`an, Sichuan to Lhasa, Tibet and did birding all along the way. Yang is also a self-educated illustrator with talent, who especially focus on drawing birds. He has already published a comic book of waterbirds in Sichuan.
He joined China Bird Tour as full time bird guide since 2016.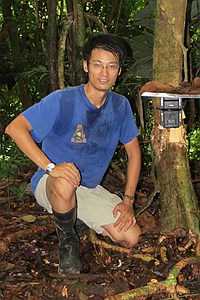 Mr. Wang Qi (Ethan Wang)
He speaks fluent English and Mandarin. Major in Biology, with a master degree of Biomedical Engineering. From 2007 -2011 he spent 4 years in the United States as a PhD candidate in Biology at University of Texas at Arlington. In 2011 Ethan finished a road trip cross all the lower 48 states in the US and visited all the National Parks there. After that trip, he turned his career into the conservation area, and got a job at Wildlife Conservation Society (WCS) at Guatemala where he devoted himself to the field research of Scarlet Macaw and felt in love with birding. After 3 years' in the central American jungle (2012-2014), Ethan returned to Sichuan, China and is honored to be working with China Bird Tour from 2017.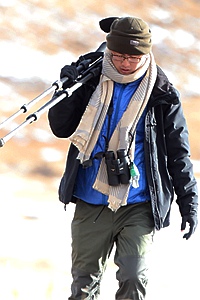 Mr. Zan Bochuan (Jason Zan)
Jason Zan who was born in Sichuan province,studied in tourism and hospitality. Now he has been working as an English speaking guide for 3 years since he graduated from university in 2015.Not only on culture tours but also the Qinghai-Tibet Pleteau trekking tours in national parks where can see a wide range of fauna & flora and the most beautiful natural scenery and landscapes.

He was interested in bird tour with strong passion recently after a birding tour,and now is the trainee guide of China Bird Tour since 2017.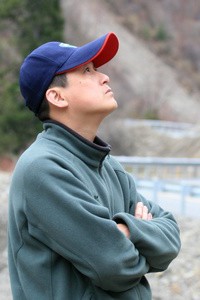 Mr. Liu Jinsong
The professional birdwatching tourism driver since 2014 and travelled often to Qinghai & Tibet and knowing all the birds spots inside Sichuan.
Even he can not speak English but he is ready to help you get to the right places on right time and knowing what is the difference between birding and normal culture tours.

He eared lots of good feedback from clients in recent 2 years when birders only need driver.