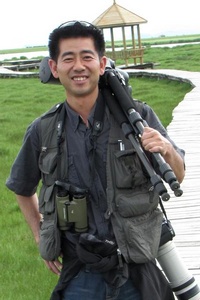 Mr Tang Jun
The owner of the company and the vice chairman of Chengdu Birdwahcing Society(CDBS).Guided the first birdwatching tour in 1999 (Birdquest) then started to learn more things about Chinese birds.His yealy often travelling cover all the popular birdwatching hotspots within China.
Travelled to Nepal,Thailand and India for birding in 2012.
He is not only a Chinese birder but also a keen bird photographer,a large of his Chinese endemic bird imagines are extensive used on many biology handbooks and magazines.He is the main photograph author of "A Field Guide to the Birds of Qinghai & Tibet Plateau" published by China National Geography.
Interested in Pheasants, Parrotbills and Laughingthrushes in particular.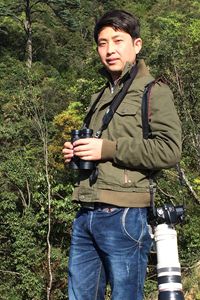 Mr. Steven An
Steven based at Nanchang city near Poyang Lake where is the most important site for the cranes spend the winter.Steven is running his own tourism business at SE China and he is not only the local agent for China Bird Tour SE China birding tours but also the full time bird guide at SE China and Sichuan,Qinghai as well.
Steven's fluently English speaking,skills on birds identify,local managements arrange,has earned a lot of good feedback from clients for China Bird Tour.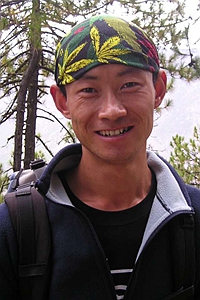 Mr Ivan He
Ivan was born at Fuzhu County of Qinghai province and now living at Xining city with his wife and young boy.
His experience on tourism was from 2005 as local English speaking culture & trekking guide.From 2011/2013 he was the local guide for Birdquest Tibet tours and in recent years,he has been quite ofetn travelling within Qinghai/Tibet plateau and guided several birding tours in Sichuan province as well.He has his own business in Qinghai and now working with China Bird Tour as full time local guide at Qinghai & Sichuan tours.
Ms Summer Wang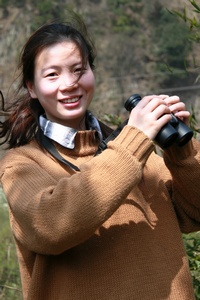 Senior member of Chengdu Birdwatching Society and start birding since her staying at Tourism College of Chengdu University, after her graduation from the university then full time working at the company since 2009 and has travelled to Tibet, Qinghia, SE China plus most important spots for birds inside Sichuan.She worked hard on birds songs and has unique experience and knowledge about local variations of the calls.
Summer started her own business in 2014 and now she worked as part time guide of China Bird Tour.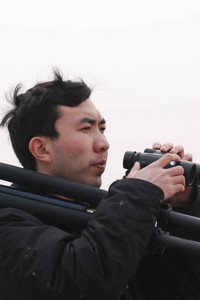 Mr Lynn Zhang

W
as born in north China and now living in Shanghai where were rich resources of woodland birds which attracted him to start birding.He's also fond of astronomy and geography.
Having kept travelling to Xinjiang,Qinghai,Sichuan,Yunnan,Ningxia,Nei Mongal,Guangxi...for years,doing birding and biological research,he has much experience in birds especially in Shanghai area.
He is one of the editors of China Bird Report published by China Ornithology Society.His interest in sound recording helps much to field identification.
Now work with China Bird Tour as bird guide for Shanghai area and SE China tours.
Mr Jinsong Liu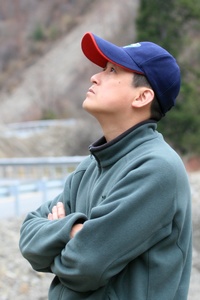 The professional birdwatching tourism driver and travelled often to Qinghai & Tibet and knowing all the most birds spots inside Sichuan.
Even he can not speak English but he is ready to help you get to the right places on right time and knowing what is the difference between birding and normal culture tours.

He eared lots of good feedback from clients in recent 2 years when birders only need driver.